Safe Boating
As a new boating season begins on our beautiful Lake George, it's important for seasoned boaters to review boating safety and to ensure that any new boaters in the family take a safety course. Those born on or after May 1, 1996, are required to successfully complete a state approved course and obtain a boating safety certificate to operate a motorboat. Additionally, all persons, regardless of age, must complete a Boating Safety Education Course in order to operate a PWC on NYS waters. The required boating safety certificate must be carried at all times while operating the boat.
Following is a list of safety tips provided by the National Marine Manufacturers Association as well as several links to the approved New York State safety course.
National Marine Manufacturers Association Boating Safety Tips
You learned the "rules of the road" before you sat behind the wheel of a car and you should do the same before taking the helm. Just like studying to get your driver's license, it is very important to have the boating information and certifications you need to be a safe boater before you hit the water. In fact, a number of states require powerboat operators to take a boater's education course and carry a license or certificate proving successful course completion any time they're on the water. By consulting a safe boating guide and obtaining the required certificates beforehand, you not only protect yourself and family but other boaters on the water.
It's just as important to have the right safety gear and equipment on your boat, as required by regulation. Our pre-departure checklist ensures you have everything you need for a day on the water and you can have a safe vessel year round with our semi-annual maintenance guide.
Safe Boating Tips
No matter how much experience you have, it's always a good idea for everyone to review boating safety rules before departures. Below you will find 10 basic boating safety tips to help you stay safe:
Be Weather-Wise Always check local weather conditions before departure; TV and radio forecasts can be a good source of information. If you notice darkening clouds, volatile and rough changing winds or sudden drops in temperature, play it safe by getting off the water.
Follow a Pre-Departure Checklist Proper boating safety includes being prepared for any possibility on the water. Following a pre-departure checklist is the best way to make sure no boating safety rules or precautions have been overlooked or forgotten.
Use Common Sense One of the most important parts of boating safety is to use your common sense. This means operating at a safe speed at all times (especially in crowded areas), staying alert at all times and steering clear of large vessels and watercraft that can be restricted in their ability to stop or turn. Also, be respectful of buoys and other navigational aids, all of which have been placed there to ensure your own safety.
Designate an Assistant Skipper Make sure more than one person on board is familiar with all aspects of your boat's handling, operations, and general boating safety. If the primary navigator is injured or incapacitated in any way, it's important to make sure someone else can follow the proper boating safety rules to get everyone else back to shore.
Develop a Float Plan Whether you choose to inform a family member or staff at your local marina, always be sure to let someone else know your float plan. This should include where you're going and how long you're going to be gone.
Make Proper Use of Lifejackets Did you know that the majority of drowning victims are the result of boaters not wearing their lifejackets? Make sure that your family and friends aren't part of this statistic by assigning and fitting each member of your onboard team with a life jacket prior to departure. Wear it!
Avoid Alcohol Practice boating safety at all times by saving the alcohol for later. The probability of being involved in a boating accident doubles when alcohol is involved and studies have shown that the effects of alcohol are exacerbated by sun and wind.
Learn to Swim If you're going to be in and around the water, proper boating safety includes knowing how to swim. Local organizations, such as the American Red Cross and others, offer training for all ages and abilities. Check to see what classes are offered in your area.
Take a Boating Course Beginning boaters and experienced experts alike need to be familiar with the boating safety rules of operation. Boater education requirements vary by state; however, some require validated completion of at least one boating safety course. Regardless of your individual state's requirements, it's always important to be educated and prepared for every circumstance that might arise. You can learn boating safety rules by taking a local community course or online course to help educate yourself. (See following information and links to safety courses)
Consider a Free Vessel Safety Check Take advantage of a free vessel safety check from the US Coast Guard. They offer complimentary boat examinations to verify the presence and condition of certain safety equipment required by state and federal regulations. Free of charge, they'll provide a specialist to check out your boat and make helpful boating safety tips and recommendations. They also offer virtual online safety checks as well.
LINKS TO BOATING SAFETY COURSES

United States Coast Guard Auxiliary
http://cgaux.org/boatinged/class_finder/index.php
---

United States Power Squadrons
https://www.usps.org/index.php/courses-another-version/abc-3
---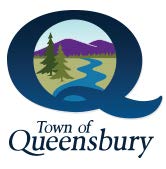 The Queensbury Department of Parks & Recreation offers The New York Safe Boating Course in April and July, for anyone 10-17 years of age.
http://recreation.queensbury.net/aquatics/training/
---

The BoatUS Foundation's Online Course is the only FREE Online Boating Safety Course approved by the New York state mandatory education requirement for boaters born on or after 5/1/1996 as well as all PWC operators who are required to complete a NASBLA approved boating safety course.
http://www.boatus.org/newyork/
NEW YORK STATE BOATER'S GUIDE
New York State Boater's Guide a handbook of registration, operation and safety information for the prudent mariner.
https://parks.ny.gov/recreation/boating/documents/NYSBoatersGuide.pdf
---
Posted: 5/2/2017